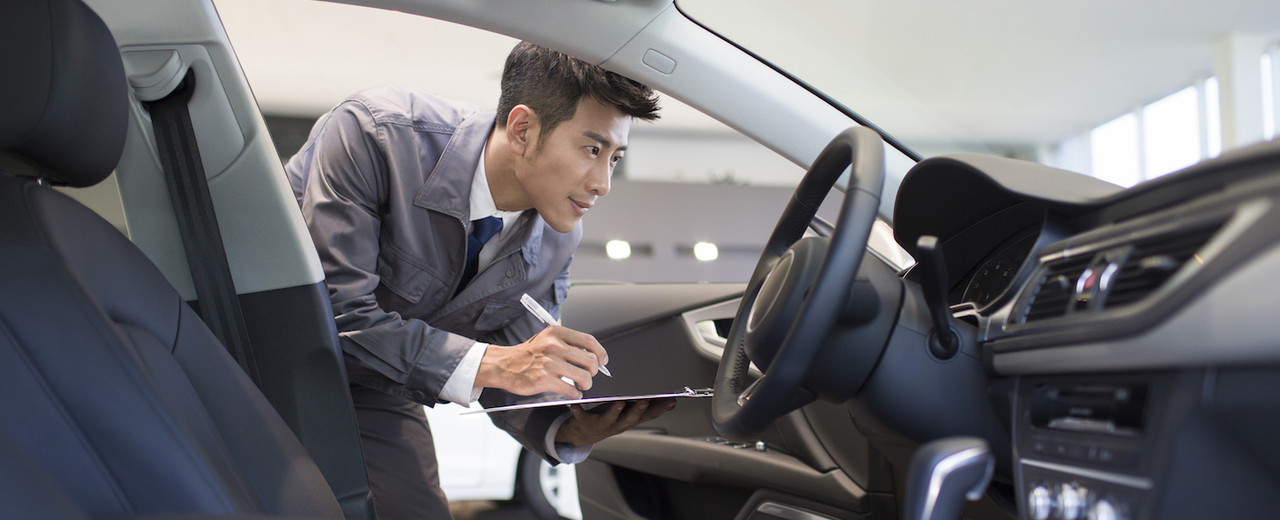 If you've been searching "how to appraise my car" or "how to sell a car" as you're planning on selling or trading in your vehicle, we're here to help. Our easy-to-use appraisal tool gives you a quick and accurate evaluation for how much your car is worth.
Car Appraisal Tool
Many people imagine selling a car to be a stressful process that involves jumping through all sorts of hoops – but it's actually as simple as clicking a few buttons on your browser right from the comfort of your own home. Using our efficient car appraisal tool, getting an accurate estimate on your vehicle is made easy.
All you'll need to get started is a little information about your vehicle. Specifically, we'll want the make, model, and trim level so that we can get the most accurate estimation possible. Once you have that information, just fill out the rest of our form with contact information so that we can get in touch with you, and you'll be given an accurate appraisal.
What Impacts My Estimate?
Many factors can influence the value of a vehicle. Here are some of the things you should consider when setting proper expectations for your vehicle's estimate.
Mileage on the Vehicle
One influential factor for how much you get for the sale or trade-in of your vehicle is its mileage. The more mileage on a vehicle, the less value buyers will see in it. Check your vehicle's odometer to get an accurate reading on the mileage, so you can adjust your expectations accordingly.
Maintenance History
Keeping up with your vehicle's maintenance cycle allows you to enjoy safe and efficient performance on the road, but it will also be beneficial when you're getting the car appraised. Have your vehicle checked out by a mechanic prior to trading or selling it to take care of any required maintenance as this maximizes your estimate.
Overall Condition
Along with the make of your vehicle and its mileage, the condition of the vehicle also impacts its valuation. Even minor scratches in the paint or a small dent can detract from its value. It's often cost-effective to get the paint job touched up or to work out any dents before your sale or trade-in, so you get the full value of the vehicle.
Check out Autobuyers today for an easy way to sell your car, and contact our expert team with any questions about the process. Whatever assistance you need in selling your car, we're ready to help you. You can have a solid offer in just minutes when you use our convenient system.